CINCIN MUSHROOM & TRUFFLE
FESTIVAL DINNER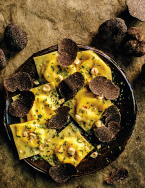 Don't miss this truly special five-course truffle dinner experience. In celebration of CinCin's annual Mushroom & Truffle Festival, this dinner promises to be a spectacular autumn tasting of flavours, flights, and funghetti. Exquisitely paired with the renowned La Spinetta wines from Italy's Piedmont region, the magical evening will be a taste of la dolce vita!
November 2nd, 2017 at CinCin Ristorante
$195 per person plus tax + gratuity
Price inclusive of La Spinetta wine pairings
purchase tickets here
CinCin Awarded 'Best Italian' by Vancouver Magazine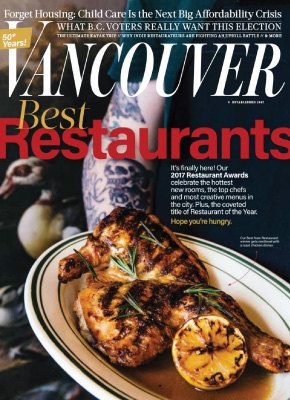 With a recent run of prestigious food and wine accolades, CinCin Ristorante's wood-fired Italian cucina rose to the occasion and stole the hearts of the Vancouver Magazine judges. Executive Chef Andrew Richardson and Restaurant Director Richard Luxton brought home a well-deserved first-time Gold Award for 'Best Italian Restaurant'. CinCin also received a strong affirmation in one of the most competitive categories, 'Best Upscale Restaurant' and was duly lauded with a Silver Award. As Vancouver Magazine said, "Chef Andrew Richardson has reinvigorated the Robson Street room with a combo of open flame and attention to detail."
view more here
Shane Taylor is the BC Sommelier of the Year!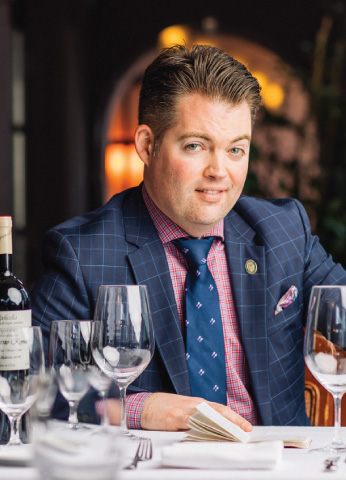 Wine Director Shane Taylor has been named 2017 BC Sommelier of the Year at the third annual Canadian Association of Professional Sommeliers (CAPS) competition.

Shane will go on to represent the province at the CAPS Best Canadian Sommelier competition in Vancouver, BC this fall. learn more here



Photo Credit: Kevin Clark
CINCIN: WOOD-FIRED CUCINA – NOW AVAILABLE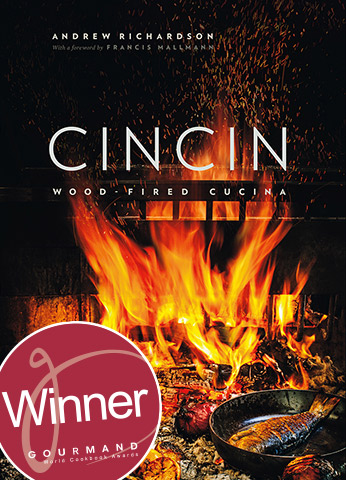 Renowned Executive Chef Andrew Richardson believes the essence of Italian cuisine is cooking in rhythm with the seasons, allowing fresh, local ingredients to shine. His inaugural cookbook, CinCin: Wood-Fired Cucina, Chef Richardson showcases the restaurant's signature wood-oven cooking techniques and his traditional Italian dishes married with seasonal west coast flavours. learn more here
AWARDS
Best Italian Cuisine Book, National
Gourmand World Cookbook Awards
Wood Fired Italian Cucina
CinCin is a feast of the senses. Savour Executive Chef Andrew Richardson's modern Italian cuisine, prepared over CinCin's new Grillworks Infierno, a two-metre behemoth of stainless steel that features a massive grill and rotisserie – where freshest market fish and prime cuts of meat are deliciously rendered over fruitwood charcoal. Our seasonal salads and nuanced housemade pastas are Vancouver icons, perfect companions to our famous wine list crafted by Wine Director Shane Taylor. Restaurant Director Richard Luxton will welcome you to an intimate and memorable evening, all caught up in the city's most beautiful dining room.
25th Anniversary
CinCin Ristorante recently celebrated a quarter century on Robsonclick to view photos

CINCIN FIRED UP
Chef Andrew Richardson takes wood fired cuisine to a new level with the installation of the Grillworks Infierno
click to view photos